Researchers gather for ASTRI's annual workshop
The 3rd annual ASTRI workshop was held at the University of Queensland last week. It was a beautiful setting for ASTRI to showcase its research program and for international and interstate guests to learn more about CST research in Australia.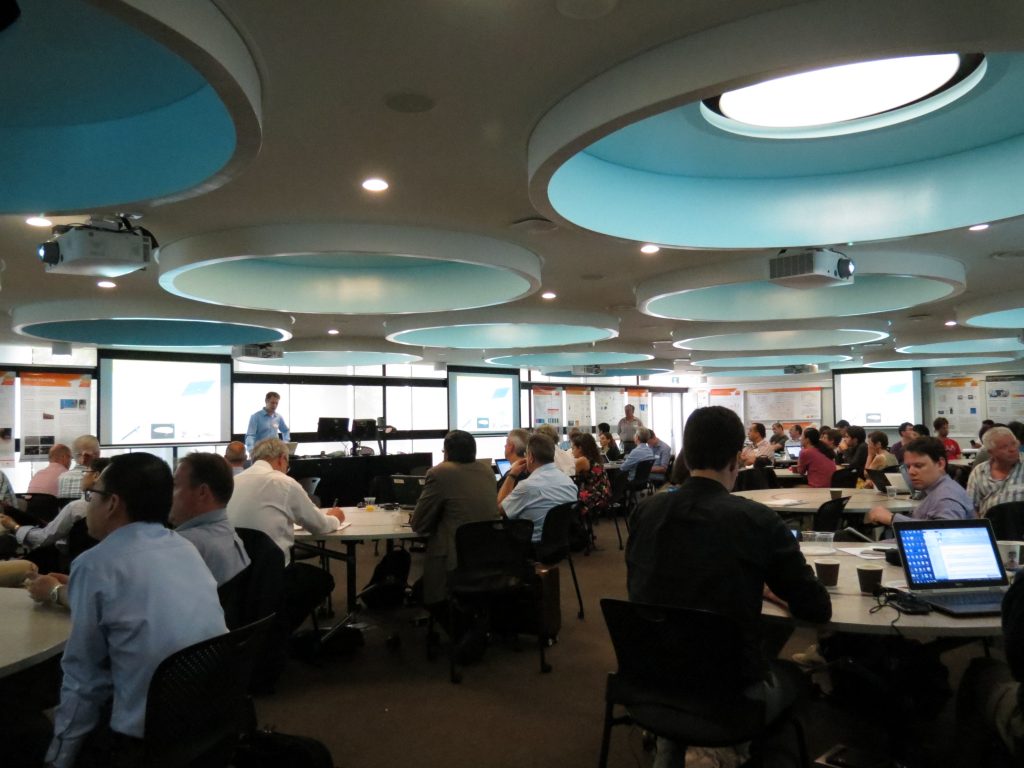 This event covered so much ground in the CST space that, for this article, I will just focus on the first two days. These two days were dedicated to the ASTRI researchers, to gain skills, knowledge and to share their research with others. There were posters surrounding the room which highlighted the research efforts of these researchers and they were a talking point as researchers discussed the ins and outs of their research.
On Monday the postdoctoral fellows and doctoral students spent the day learning about
intellectual property, project management, communicating research,
how hard it is to reflect the sun to where you want it and
which were Manuel Blanco's (the director of ASTRI) favourite books to read while building his career in concentrating solar thermal power.
It was a great day to get to know other researchers and to realise the importance of different disciplines and tools to improve CST technologies. When asked to draw the path of the sun across our sky throughout the year, some very interesting ideas (including some suns that never set) were presented. This showed the value of teamwork. While some of us managed to work out where the sun is, others were more involved with heat transfer fluids and turbines.
The need for more communications around CST was highlighted when we were stumped to think of social media groups focused on CST. It became evident that we needed to build relationships between industry, policymakers and researchers and this is what the agenda for Wednesday and Thursday was designed to do. Creative approaches to engaging with the public through media and education are also important.
Along with sporadic Brisbane rain showers, Tuesday was filled with the details of the ASTRI research project. From the finer details, such as the seals on the supercritical turbine, to the economics of the plant, different researchers have been dedicated to reducing the costs and increasing the efficiency of CST plants. Throughout the day, it became evident that ASTRI's work is well underway with potential improvements being investigated throughout the system. The Advisory Committee was pleased with the outcomes of the day and was impressed with the direction of ASTRI's research. With this motivation, ASTRI is looking forward to a productive year in 2015, and we have all become a little more familiar with our ASTRI colleagues.